Tulip Grail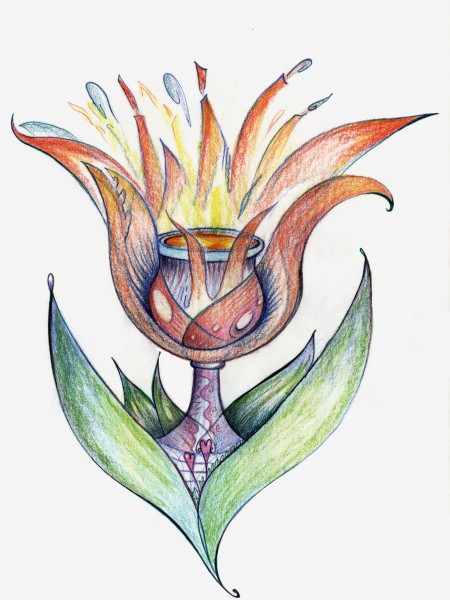 Tulip Grail
14″ X 22″, $55. (Colored Pencils & Mixed Media)
---
In the Tulip Healing system that I developed (www.tuliplove.com), one is welcome to feel the parallel between the growth of a Tulip and our blossom, such as in the Tulip Grail painting. While sitting on a throne and meditating one can feel the significance of protection, and by imagining being surrounded by the Tulip petals we can feel embraced by existence.
Title: Thrones in Tulip
Type: Print
Medium: Color Pencils & Photoshop
Size: Print 13"x 20"
Framed: 14"x 22"
Price: $55 for prints
Please inquire regarding framed prints.
Prints are subject to shipping cost:
Framed are subject to extra shipping cost: