After another few weeks here in Sweden, visiting galleries, I've realized even more, just how much I love my work! Art, especially 5th dimensional art is my work, my life, my passion. It follows me all the time, wherever I go. When visiting the county I was born in, it's with me as well and the inspiration for my next painting starts to bubble up in me, like a beautiful rainbow with all it's potential colors. I am visualizing  the imagery for my next art project.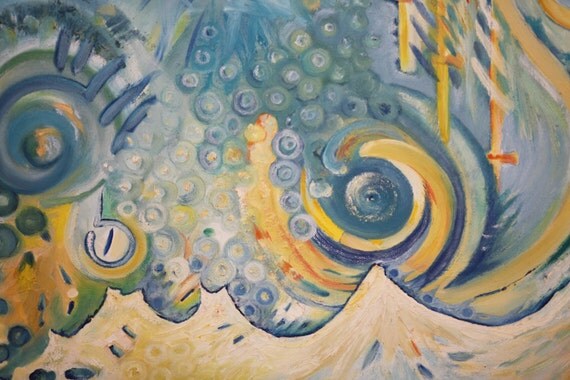 For those of you who know and have seen my art, either in Israel or the U.S, you know the parts of my personality is in my art. As I've written before, this summer I will be showing my art in various locations in Sweden, Stockholm and Gothenburg. I really hope that many new art enthusiasts will show up, to enjoy my 5th dimensional art exhibition and get to know more about the intention behind it.  While the Swedish summer still isn't comparable to the Israeli summer, it's giving me more time to be inspired for new projects, and upcoming exhibitions that I'll keep you all informed about.
For those of you interested in getting to know me better, more about my art and art projects, I'd like to welcome you all to follow me and my journey via my Facebook page, where I update you all daily with interesting news, related to my artwork and passion for art. If your interest in my art goes beyond my facebook page,  and you would like to have a piece of my art on your wall, I'd like to invite you to my Etsy store, where you can explore both the 5th Dimensional art, Tulip motif art as well as Kabbalah imagery, and see what's available for purchase. And of course, you can always contact me for more information, or if you just would like to say hi. I'm always happy to make new connections in life and to connect with people whom share similar creative enthusiasm for life and art.
Have a wonderful weekend everyone, and may we all be blessed with a wonderful summer.