You are welcome to order a special Art piece that depicts your 'Life Story' told in images 
Your own personal life story
The journey you and your beloved one/s have or did in life
Your own unique family history or Individual Journeys
Your memories or experiences will be depicted in images/text in either fixed media art piece or oil paintings. We will meet to find the best way to create your story on canvas or other media, to depict a life passage or life story unique to yours, your loved ones or family. After completion you can hang it in your office, living room or other spaces, to keep your journey, heritage or life memory alive. This framed visual story can also be cherished by your family & friends, and for generations to come.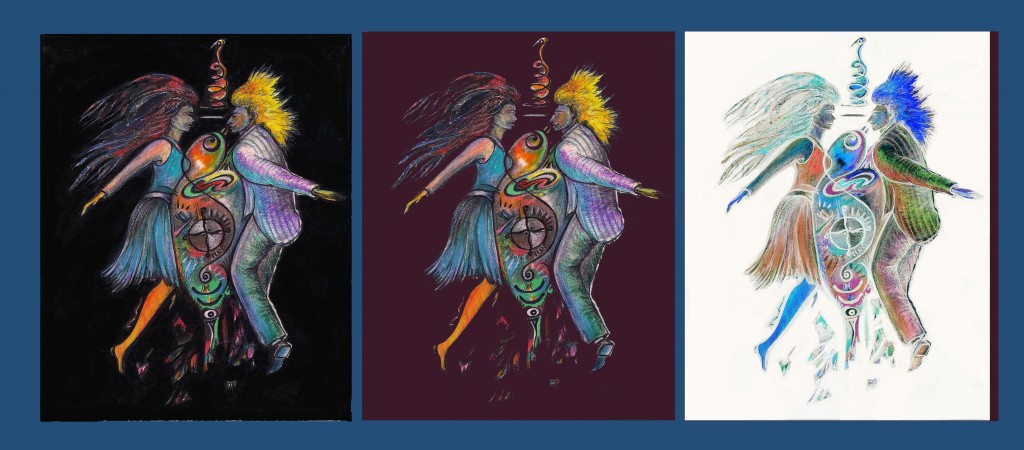 Chakra Dancers: Three Stages of communication; from being in the Void, to 3D world to the 5th Dimension.

Beloved Couple's Journey through Life: Three Stages in Life; From Newly Wed, to Maturing Parents, to Gracefully Aging. 
For More Information and to order a Commissioned Art piece, contact me.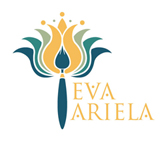 Eva Ariela Lindberg
Artist & Creator of the 5th Dimensional Art style
Jerusalem ~ (054) 4860597 • Stockholm ~ (073) 6516136
ANGEL LION PUBLICATIONS ~ California (510) 527-4389