Tulips & Flame Beings
You are welcome to the opening of my solo exhibition Habama Center, near Savyion, Tel Aviv.
https://habama.smarticket.co.il/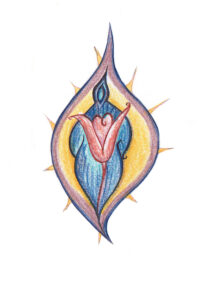 The artist found the language of the flowers  ~ Tulip Love book ~ over the years and now she has discovered that there are images and symbols/language that come out of the shape of flames as well. The Hebrew letters (Ashuri text) also resembles the flame form, just like petals in flowers, especially Tulips. The show will have original oil paintings as well as prints.
The basis of my artistic conception usually stems from a spiritual and cosmic imagination, yet also portray whimsical illustrative images. Most of my work depict Tulips and '5th dimensional' art pieces ~ a series of oil paintings with a motif of cosmic flow, lots of movement and magic.
In the last body of work I have developed a new motif of figures flowing in and out of the source of flames. Here, the figures or beings emerge out of the flame and take on personal movement and a narrative aspect.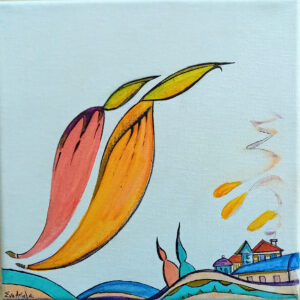 The current exhibition brings "Tulips" and the "Flame Beings" together, creating a language of Flowers and Fire.
The exhibition features oil paintings and works in mixed media as well as quality prints of original works.
You are invited to visit, observe and enjoy.
Eva Ariela Lindberg
www.evaariela.com