I am looking forward to my upcoming art show in few months in Israel, at the HaBama Center, near Savion, Tel Aviv. I will create a weaving of few of my art styles, one being the Tulip motifs, the other one my latest series of Naked Faces.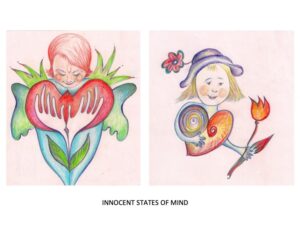 Together it becomes the theme:
Innocence through our own viewing.
Why Tulips and Faces? The flower Tulip has its own characteristics of being delicate, transparent and beautiful, so are our faces. Each flower has its own unique petal display, its own glory and expression. So for sure it is with us humans. It's hard to hide our emotions and feelings which are usually inescapably shown in our faces… some are good at disguising or hiding ones current emotional state, but the eyes always convey the truth.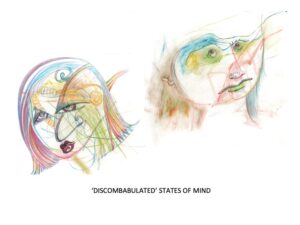 So by me hanging up an entire art show with these two seemingly opposite subjects, I intend to weave together a fabric of feeling state, for the viewer to be led through different states of being hood (via the faces) and beauty (via the plant kingdom, the flowers).
Art Show coming up in Tel Aviv, from 2 to 31 October 2023.
Stay Tuned, Many blessings,
Eva Ariela