My Kabbalah prints brings a visual delights by presenting symbolic states of mind.
The Tulip Love system was created in order for us beings, to understand the delicate nature we carry inside ourselves, the "Inner Tender Child", yet encourages us to navigate through life with empowerment of the "Regal Self". In order to illustrate the emotional connection between these two archetypal being states in us, I have created many drawings and images.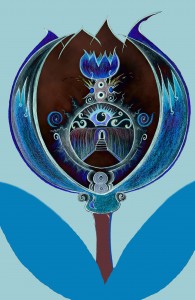 To view the Art work, please check my Gallery Page and click for Tulip Art & for Kabbalah, and you can enjoy the images in larger formats.
The Tree of Life
REGAL SELF Royal Tulip Treatments
In the Tree of Life, the Upper and Lower spheres unite into one bridge, connected by the ladder of life. The Tulip Healing has a unique way of bridging this union, both in a physical format and a spiritual one. During the Tulip Healing events in California & Jerusalem, and private Tulip sessions, guests are invited to sit on the Tulip Thrones. 
Participants are asked if they would like to be crowned with the Tulip Crown, and encouraged to meditate and feel their own Regalness and love for themselves. It is also great to meditate on the Regal Throne (Malchut in the Tree of Life in Kabbalah) to fully understand the essence of Tulip Love Healing.
On the throne, the union of the two spheres from the Tree of Life concept meet and become manifest in this Regal Tulip ceremony. This is where the marriage of the KETER (crown) and the MALCHUT (throne) reveal themselves to each other, as well as within us.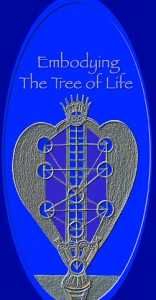 The Holy Grail
OPEN GRAILS
We humans are a bit like flowers—fragile beings, like tender blossoms.
Yet, most of us have built up plentiful, protective layers against the hurt and pain we may have encountered in our childhood, and some of us are still walking around with residual scars openly bleeding. Therefore, we must take care of ourselves, and our loved ones, revere our roots and honor family reunions, be responsible for bringing children up into well-functioning homes, revere each other at work, love the communities we live in . . . and our Beloved Earth!
Flowers love to live a good life, and so can we!
The eternal blossom of a Tulip, symbolize fruition and expansions
With Much Tulip Love, Eva Ariela