It's a good feeling to cool off in Sweden after hot Jerusalem, and I can add, though without insulting any divine weather sources, I think its been raining a bit too much!
Still exited about being in Europe again, finding new opportunities to share the 5th dimensional artwork to new venues. Also glad I be presenting my work again at Vattumannen Bookstore, on Drottninggatan in Stockholm, and at Strandska in Gothenburg this summer.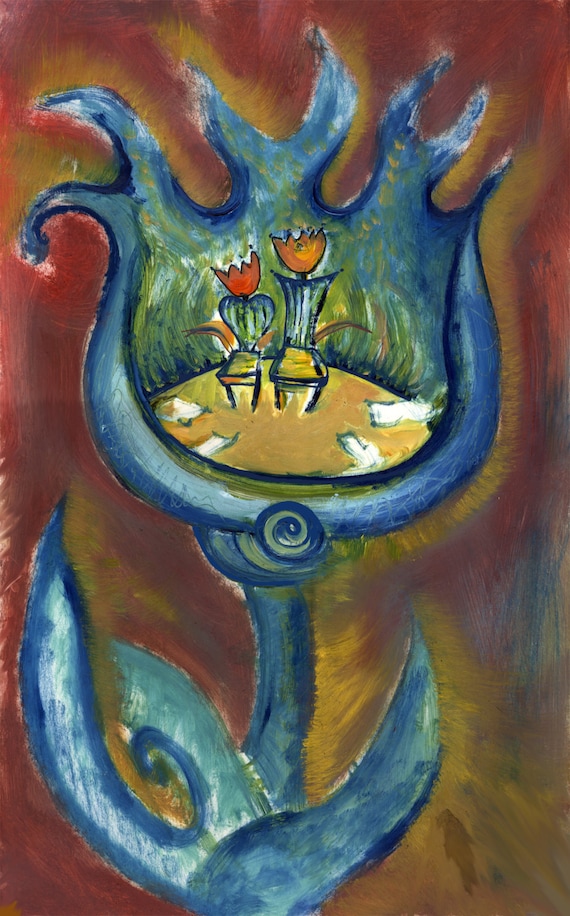 After having hosted 5th Dimensional Happenings in USA & Israel, I will now take time to bring these colorful happenings to the European public. It's not that common that an artist brings out the actual oil painting into a spacial projection, creating a field of colored experience for the viewers to move inside.
Often we invite participants to come in white clothes so that the 5th Dimensional Artwork 'playfully falls' on their clothes. It makes the movement and music enhanced by vibrant colors. Still if people forget to come in white, its not a problem, white shawls are often given out, so people can play with the artwork projections, and with each other.
This kind of play elicits interactions between people, whom may not know one another before. Often at my events, if its an artistic or healing gathering, people really connect with one another. So much, that I spend quite a lot of time sending telephone numbers or Facebook contacts to help people find one another after the events.
Can't wait to find new music to match this European climate and culture…that is what makes the 5th Dimensional Happenings unique, as they are always tailored to a specific location, audience and age group.
In hope you all have a great summer! For those in hot climates, I can send you some rainy blessings, but for us now in cold climates, can you friends California and Israel, for example, send us some sun rays over here :)…PLEASE!