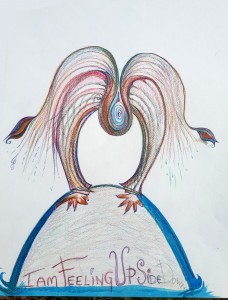 At times an artist goes through stages, styles or periods of different art mediums. The last year, 2020, I did a series of Healing through Images, during a period of 7 weeks, from the Jewish Holidays of Passover to Shavout – called the Counting of the Omer or Sfirat HaOmer.
As we are entering again this year, 2021, the Counting of the Omer, there is a great opportunity to rectify and remedy our selves and our beloved planet, Mother Earth & our world. Each day brings another attribute we can heal individually & globally. Since I became more observant of the Jewish traditions, I have been counting these spheres daily, during this period, for a decade. In the last year, during our world 2020 pandemic I started to draw one image per day.  I am adding few here in my post.
As we enter another cycle this year again, from March to May, I am inspired to create & re-create more images. Each day has another attribute which correlates to the Tree of Life, and so by the end of the counting we have done a collective healing for humanity… G'd Willing!!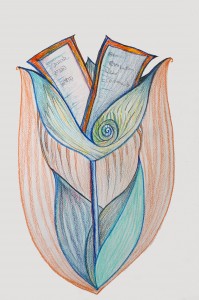 I am sharing few of the 50 Art Pieces I started and hope to be able to exhibit them later on, as things start to open back up in our post pandemic era.
With love and Beauty, blessings, Eva Ariela
www.evaariela.com