Tulip Shin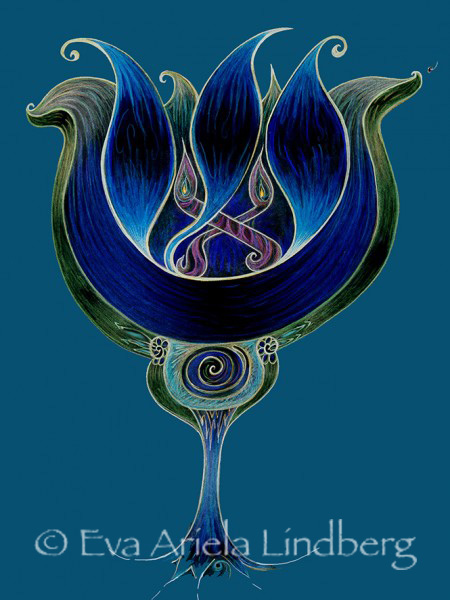 Tulip Shin
(Print) 14″ X 22″, $55
---
"Shin" is a Hebrew letter that has flame like end to the upper part of the letter (Ashuri letters). These three tips, look also like the petals of a Tulip. These forms also signify the element of fire, and here the combined power of the letter and the symbolic beauty of the Tulip come together. The first Hebrew letter in the alphabet is Aleph, and its at the core of creation, so fore also inside the middle of the blossom.
Title: Tulip Shin
Type: Print
Medium: Color Pencil & Photoshop
Size: Print 13"x 20"
Framed: 14"x 22"
Price: $55 for prints
Please inquire regarding framed prints.
Prints are subject to shipping cost:
Framed are subject to extra shipping cost: