Oriental Song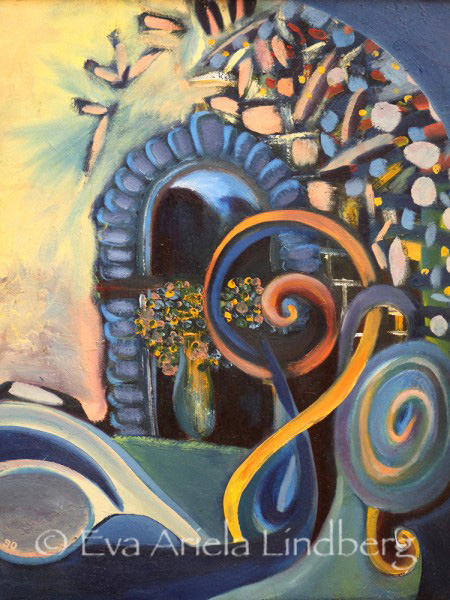 Oriental Song
(Original Oil) 18″ X 21″, $3800.
---
"Oriental Song " is a piece that wants to be the music which penetrates through the Gates of Mercy, into our being and enliven our soul is the music that will stay and lead us through the coming unpredictable times. Being creative and fruitful, like the new era to come will save us….
Can you the hear the music gliding through the Gate of Mercy?
Title: Oriental Song
Type: Original
Medium: Oil
Size: 18"x 21"
Framed: Yes
Year: 1990
Price: $3800